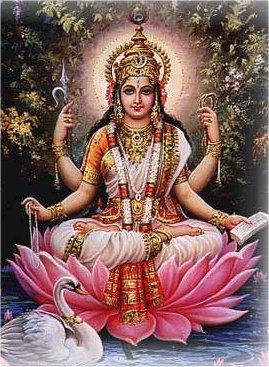 Teaching of the first letters to a child.
Teaching of the first letters is an important event in a child's life as it happens only once in the life time. The reading of the first letters were done between 3 - 5 years of age. Before somebody unintentionally starts teaching the child his first letters. A small ceremony is organised at home for the occasion. Usually at a auspicious time called "Saraswathi yoga" and the father of the child, a priest or a person with good educational background and a social standing will teach the child his/her first letters.
Auspicious Dates in 2003 are the following but you need to consult a good astrologer to check which days are the best suited according to the time of the birth of the child and find out the auspicious moment in regard to the current place of residence. If you can not find a suitable astrologer locally, then you can consult this site. For more information about what is an auspicious day and what is an auspicious time please click here.
Auspicious Dates for teaching first letters - 2005
Mar 21
Apr. 04
June 09
June 15
June 17
Sep 19
Sep 23
Sep.26
Sep.29
Oct 12

Saraswati Stothra

Om Aim Saraswatyai Namah
Om Salutations and Prostrations to the Goddess Saraswati!

Om Saraswati Maha Devi - Veena Prasthaka Dharani
Hamsa Vahani Sama Yuktha - Vidya Manam kuru Mamam

Ganesha Stothra

Om Eka Danthaya Vidmahe - Vakraya Tundaya Dhee Mahee
Thanyoh Danthieh Prachodayath - Om Shanthi Shanthi Shanthi