Yearly Horoscope Predictions : 2017

Scorpio
This prediction reflects the general trend expected for all Scorpio born people.
This year will be a good and bad mixed year for them and financial expenses will be bit higher than the normal .
If you only feel the things similar to the below noted undesirable effects, that means there are some melfic influences of planets specific to your horoscope, obstructing beneficial outcomes. In that case you should better check your horoscope with a help of a trusted astrologer known to your family or friends and find out what remedies needed to be done to rectify the problem.
If you do not know what is your birth Sign (Lagna) according to Vedic Astrology. Then please visit here to calculate it yourself. http://jyotisha.00it.com/bhava.htm
Income and properties
Good period to start a new business or an education. The properties or business activities or education you lost or neglected can be reclaimed again or will start again with a new vigor. Will learn new things and meet new people who will help and advice you. May get profits or income from the properties. You may be able to save some money and the bank balances may improve. May get a new position or will move in to a new place.
Domestic Environment
If you are currently living in a distant place from the home or your birth place, then there is a fair chance that you will return home during the second half of this period for a visit. The properties or positions you left their can be reclaimed again. May get new associates or friends with whom you may have long term connections. Opportunities will come to meet attractive and charming people of opposite sex. Ceremonies or auspicious functions such as marriages or engagements or other such happy occasions. Gains of articles of luxury. Will be blessed with child or gain the pleasure of close contact with the family and children. Will attend to ceremonies or enjoyable occasions.
Health
Health wise a good period too. But, in relation to health this is a bad period for the mother or a relative from the mother's side.
Lucky Dates
Sunday, Tuesday, Thursday
Lucky Color
Red
Lucky Number
1, 2, 4, 5, 7
Lucky Gem
Red Ruby, Red Coral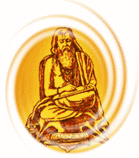 Aries Horoscope Predictions 2017,
Taurus Horoscope Predictions 2017,
Gemini Horoscope Predictions 2017,
Cancer Horoscope Predictions 2017,
Leo Horoscope Predictions 2017,
Virgo Horoscope Predictions 2017,
Libra Horoscope Predictions 2017,
Scorpio Horoscope Predictions 2017,
Sagittarius Horoscope Predictions 2017
Capricorn Horoscope Predictions 2017,
Aquarius Horoscope Predictions 2017,
Pisces Horoscope Predictions 2017
Previous predictions for the past 10 years here..