Yearly Horoscope Predictions : 2017

Cancer
This prediction reflects the general trend expected for all Cancer born people.
For them this year 2017 is a good and bad mixed period.
Instead of mixed effects, if you only feel the things similar to the below noted undesirable effects, that means there are some melfic influences of planets specific to your horoscope, obstructing beneficial outcomes. In that case you should better check your horoscope with a help of a trusted astrologer known to your family or friends and find out what remedies needed to be done to rectify the problem.
If you do not know what is your birth Sign (Lagna) according to Vedic Astrology. Then please visit here to calculate it yourself. http://jyotisha.00it.com/bhava.htm
Income and properties
Jupiter transiting in the 3rd house can bring forth changes to your work environment leading to unnecessary expenses, useless journeys or activities or problems and obstacles to the normal progress or things. Financial hardships and loss of profits from speculative deals such as gambling or risky investments are also possible and hence risky investments should be avoided during this year in order to be financially secure.
Domestic Environment
Possibility of your attending to activities in regard to marriage or a similar good period for a brother/sister or to a person closely associated to you. , will meet close relatives or friends whom you have not seen for a long time allowing you to renew the friendships or contacts. Separation from a close relative or friend will make you lonely and at home you will feel some what stressed and may think of leaving home or the place of usual residence for a period of a holiday or a break as you find no happiness in there. Change of residence or work environment is also a possibility during this year.
Health
Some what a bad period for health. You need to be careful and look after the health as the previous ailments or sicknesses such as asthma, heart burn or head pains may appear again if the health is neglected.
Lucky Dates
Sunday, Monday , Thursday
Lucky Color
White, Cream
Lucky Number
2 , 7 , 9
Lucky Gem
Perl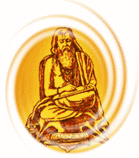 Aries Horoscope Predictions 2017,
Taurus Horoscope Predictions 2017,
Gemini Horoscope Predictions 2017,
Cancer Horoscope Predictions 2017,
Leo Horoscope Predictions 2017,
Virgo Horoscope Predictions 2017,
Libra Horoscope Predictions 2017,
Scorpio Horoscope Predictions 2017,
Sagittarius Horoscope Predictions 2017
Capricorn Horoscope Predictions 2017,
Aquarius Horoscope Predictions 2017,
Pisces Horoscope Predictions 2017
Previous predictions for the past 10 years here..