Yearly Horoscope Predictions : 2017

Aquarius
This prediction reflects the general trend expected for all Aquarius born people. Yet, the good things expected to happen during this year are mentioned below, but instead, if you begin to feel the things similar to the subsequently noted undesirable effects, that means there are some melfic influences of planets specific to your horoscope, obstructing beneficial outcomes. In that case you should better check your horoscope with a help of a trusted astrologer known to your family or friends and find out what remedies needed to be done to rectify the problem.
If you do not know what is your birth Sign (Lagna) according to Vedic Astrology. Then please visit here to calculate it yourself. http://jyotisha.00it.com/bhava.htm
Income and properties
Good period to apply for bank loans for further development of your properties or business. Will get a chance to renovate or repair the valuable possessions belong to you, gains through legacies are also a possibility. Things to be careful during this period are, paying high fees or penalties, excessive taxes or duties, troubles from pests, thieves or people jealous of you. Hence, should not engage in speculative deals or investments as those may bring unwanted problems and a bad name for you.
Domestic Environment
Generally a bad period in regard to the family affairs. problems in the family and possible separation from them for a period. Will have fatigue by wearisome journeys to distant places. A bad period for a close relative and problems with relatives. Closely associated people will let you down. Though you will see some improvements in your overall situation, this is not a fully beneficial period it is something like bumpy road, good one stretch bad next few meters, and should be careful of accidents and sudden ailments.
Health
Bad period in regard to health. Feeling of weakness in the body and tiresome journeys. and accidents in journeys. Possibility of getting hemorrhoids or problems associated with back or spinal area, therefore should be very careful of what you eat and drink, Should take proper rest and sleep.
Lucky Dates
Tuesday, Thursday, Friday
Lucky Color
Blue, Red
Lucky Number
3, 8 , 9
Lucky Gem
Dark Blue Sapphire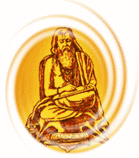 Aries Horoscope Predictions 2017,
Taurus Horoscope Predictions 2017,
Gemini Horoscope Predictions 2017,
Cancer Horoscope Predictions 2017,
Leo Horoscope Predictions 2017,
Virgo Horoscope Predictions 2017,
Libra Horoscope Predictions 2017,
Scorpio Horoscope Predictions 2017,
Sagittarius Horoscope Predictions 2017
Capricorn Horoscope Predictions 2017,
Aquarius Horoscope Predictions 2017,
Pisces Horoscope Predictions 2017
Previous predictions for the past 10 years here..